There are a few places left for the two School of Birding events being held on October 29th and 30th. Following all the amazing birds that have been turning up here in the last couple of weeks – including the Siberian Accentor and the Isabelline Wheatear – who knows what great birds may be found?! Can you really afford to miss this?!
The previous two dates in early October proved to be very popular and participants gave us some great feedback:
" Thank you for all your efforts to make the basic Birding Skills workshop such an informative and enjoyable day" Mr P. G. (Cambridgeshire).
" Just to say thank you for such a great day on the Basic Birding Skills workshop. We can't wait to get out and practice our skills" Mr and Mrs R ( Sheffield).
Spurn just isn't for experts or more experienced birders. The observatory welcomes beginners and those who want to refresh their birding knowledge and ensure they get it right from the start. The Basic Birding Skills one-day workshops do this. No Tests, just helpful, friendly guidance and support. Hot buffet lunch included.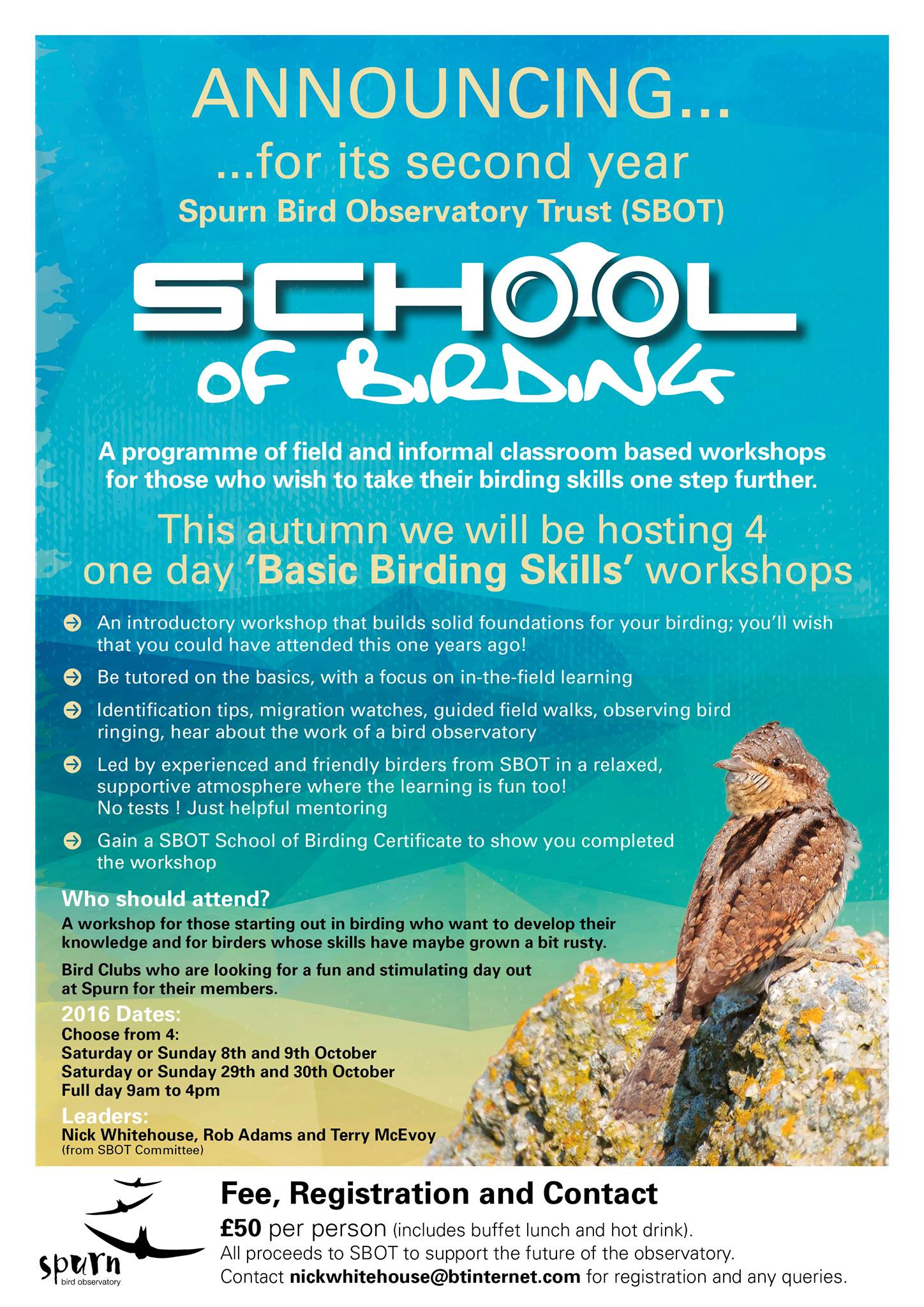 To book tickets for either October 29th or 30th, CLICK HERE