A Special Offer From RBA At MigFest
Once again, we are pleased to welcome the Rare Bird Alert team to MigFest 2019. They have very kindly agreed to give attendees a SPECIAL OFFER for all MigFest weekend ticket holders:
Get 50% off Full access to BirdAlertPRO - that's 12 months for just £79.99, or save 20% off the Lite version and get 12 months for £39.99.
BirdAlertPRO has some fantastic features:
Get all the latest breaking birdnews from around Britain and Ireland
Set up your own unique alerting filters and receive messages as soon as the news breaks
Get directions to the sites where the birds are
Check out the latest photos in the gallery
To take advantage of this offer, just visit the RBA stand at the festival and they will be happy to tell you more about the app and sign you up for the offer.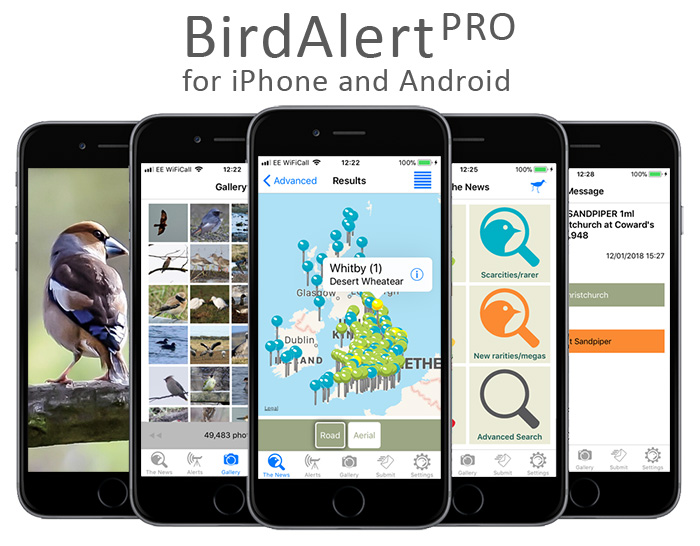 For more information of the BirdAlertPRO app - see the Rare Bird Alert website
Yet another great reason to buy tickets for this years festival. Don't delay - tickets are selling fast - get yours today!